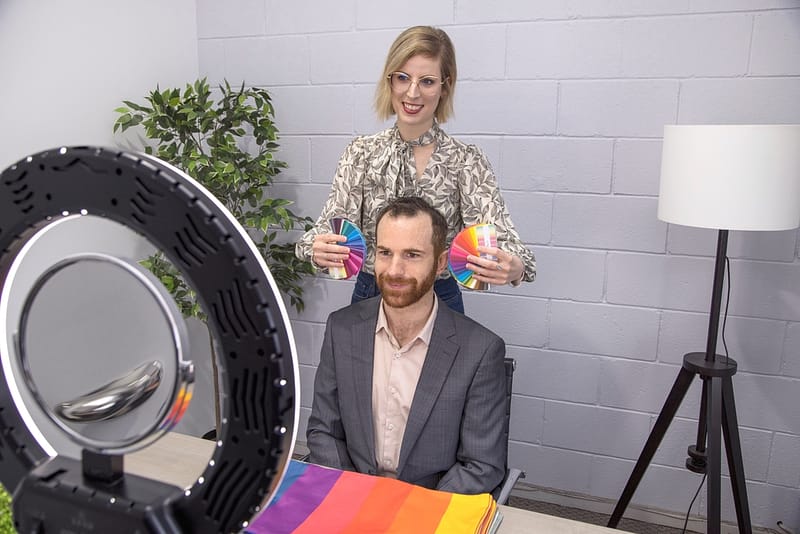 A style consultation provides you with the backbone of your wardrobe. The information you will learn in these sessions will leave you equipped with great style for years to come.
Discover:
How to dress so that you communicate your desired message

 

What styles will make you feel comfortable in your own skin
What cuts and styles suit you
What colours best compliment you
Your Image & Style Guide will be sent to you following your session.
Perfect if you are time-poor and have no desire to learn 'how to do it yourself'. In order for Anna to give quality advice that is tailored to you, a baseline needs to be established.
The goal of this session isn't education, rather Anna gathering the information she needs to make expert and tailored style decisions for you.
If you need Anna to simply 'take the wheel', this is the place to start.
If you're the kind of person who likes to know the why behind the what, this option is for you.
You will walk away with a much greater understanding of what to wear and how to dress in a way that will make you look your best and send your desired message to the world.
Anna will give you the 20% of the 80/20 rule, ensuring the knowledge you walk away with will have the greatest impact possible.
$280 | 1.5 hours | Men
$360 | 2 hours | Women
Take Me To The Next Level
Designed for those who want to know all there is to know.
Take your look from 'not bad' to 'exceptional'. This detailed session will leave you empowered to shop for and create elevated outfits for yourself, and will give you a tool belt of styling tips to scale up your look.
This level of refinement of your style will cause heads to turn.
$470 | 2.5 hours | Men
$620 | 3.5 hours | Women
$280 | 1.5 hours | Men
$360 | 2 hours | Women
$470 | 2.5 hours | Men
$620 | 3.5 hours | Women
A Style Consultation is a prerequisite for Anna's other services
'On-Call Stylist' Subscription
If you've ever stood in front of your mirror wishing you could get the opinion of an expert on your outfit choice, then you need this subscription.
Experience the confidence of knowing what you've put on looks great and is appropriate for the occasion.
Text Anna during the week with photos of your outfit to get her professional opinion *
Receive feedback within 4 hours *
Up to 5 interactions per month **
$120 / month – monthly subscription
$100 / month – 6 month subscription
* Between the hours of 8am-6pm Monday to Friday, and 12pm to 5pm Saturdays
** Each text conversation or call max 10 mins/interaction
Save hours of your time by shopping with Anna
Let Anna navigate the plethora of shops and garments out there (not you!)
Get instant in-person feedback on potential outfits
Save hundreds if not thousands of dollars getting it right the first time
Practically apply advice from your Style Consultation
Shop with confidence
Locations: Rundle Mall, Burnside Village, King William Road
If you are very short on time, it is possible for Anna to shop without you present. Recommended or potential clothing pieces would be sourced and set aside. All you would need to do is come and try all the items on, and buy what you wish. No browsing required. 
Sometimes it is beneficial to take advantage of the extensive online shopping available. Anna uses an online shopping platform for making recommendations, making it incredibly easy for clients to view and purchase garments.
Sometimes it can be better (and even cheaper!) to get an item of clothing made. 
Anna knows some of the best bespoke tailors and dressmakers in Adelaide and, if desired, can come with you on your first visit to help you choose fabrics and styles.
You must have completed one of the Style Consultations prior to taking advantage of this service
Here is where the real time saving comes in. Imagine having an album on your phone containing numbers of different outfit options for you to choose from. Instead of standing in front of your wardrobe trying to remember what bag goes with your shoes, you can quickly scroll through your album and pick a 'ready made' outfit. Simple, effective, guaranteed success. Voila! 
Options:
Send Anna photos of the garments you would like to create outfits with – she will put them together into outfits and send them back to you
Outfit creation can also take place while shopping with Anna. At the end of the shopping trip, some time will be set aside to put your new garments into outfits and take photos
Outfits can be created during a Wardrobe Edit session
You must have completed one of the Style Consultations prior to taking advantage of this service
A wardrobe filled with clothes you don't wear is not only a waste of space, but can also be difficult to navigate. Discover how to reinvent pieces you already own, or retire them if they no longer serve you. You will be left with a wardrobe that is more efficient, less cluttered and more enjoyable!
Retire pieces that no longer serve your lifestyle or goals
Discuss the possibility of altering existing pieces so they work for you
Assessment of fit and alignment of current wardrobe with style and colour recommendations
Wardrobe organisation tips
Create a shopping list
If you have a large wardrobe, we will work with the portion that you are currently focused on (seasonal, or a lifestyle focus).
In-Person: Women only
Online via Zoom: Both men and women
You must have completed one of the Style Consultations prior to taking advantage of this service
Unfortunately makeup wasn't a subject offered at school, and yet is an essential part of the modern woman's skillset. Unless you had a mother, sister or friend who taught you, most women were left to figure it out for themselves – with differing levels of success! This session isn't designed to turn you into a makeup artist, it is simply to teach you basic makeup techniques you may never have learned, that will elevate and refine your look.
Discover how to properly apply foundation, eyeshadow, eyeliner, blush, mascara, brows etc (as required)
Learn how to apply blush and eyeshadow to best compliment your unique face and eye shape
Advice tailored to suit your time-constraints, unique makeup requirements, and comfort levels
Product and makeup colour recommendations
Anna is able to create a custom eyeshadow, blush and highlighter palette for you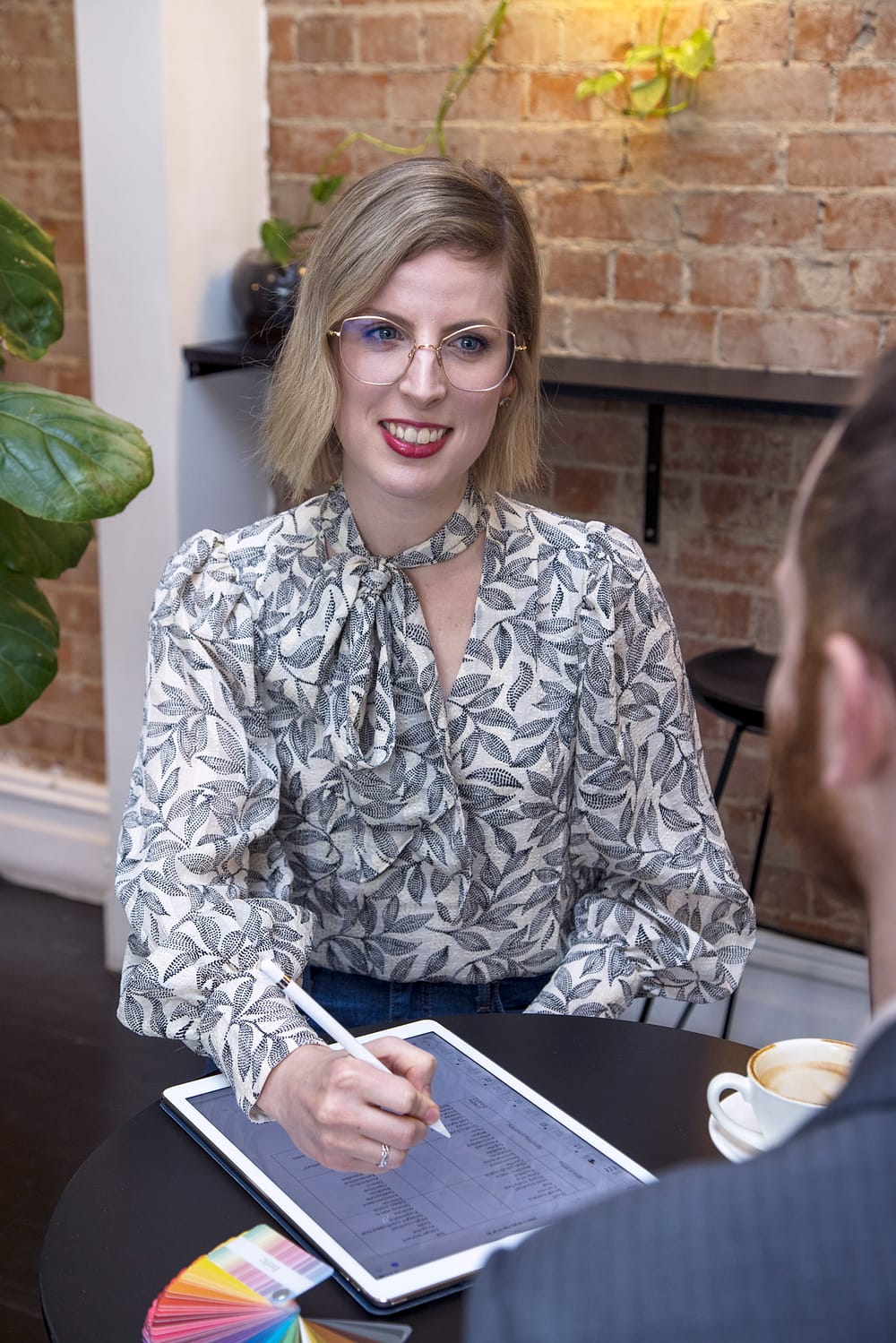 Anna would love to hear from you!
Please use this form if you want to book an exploratory chat, ask further questions about Anna's services, or for any other reason.
She will be in touch with you within a business day.
Alternatively, feel free to contact her directly:
   TBC
   anna@annadrummond.com